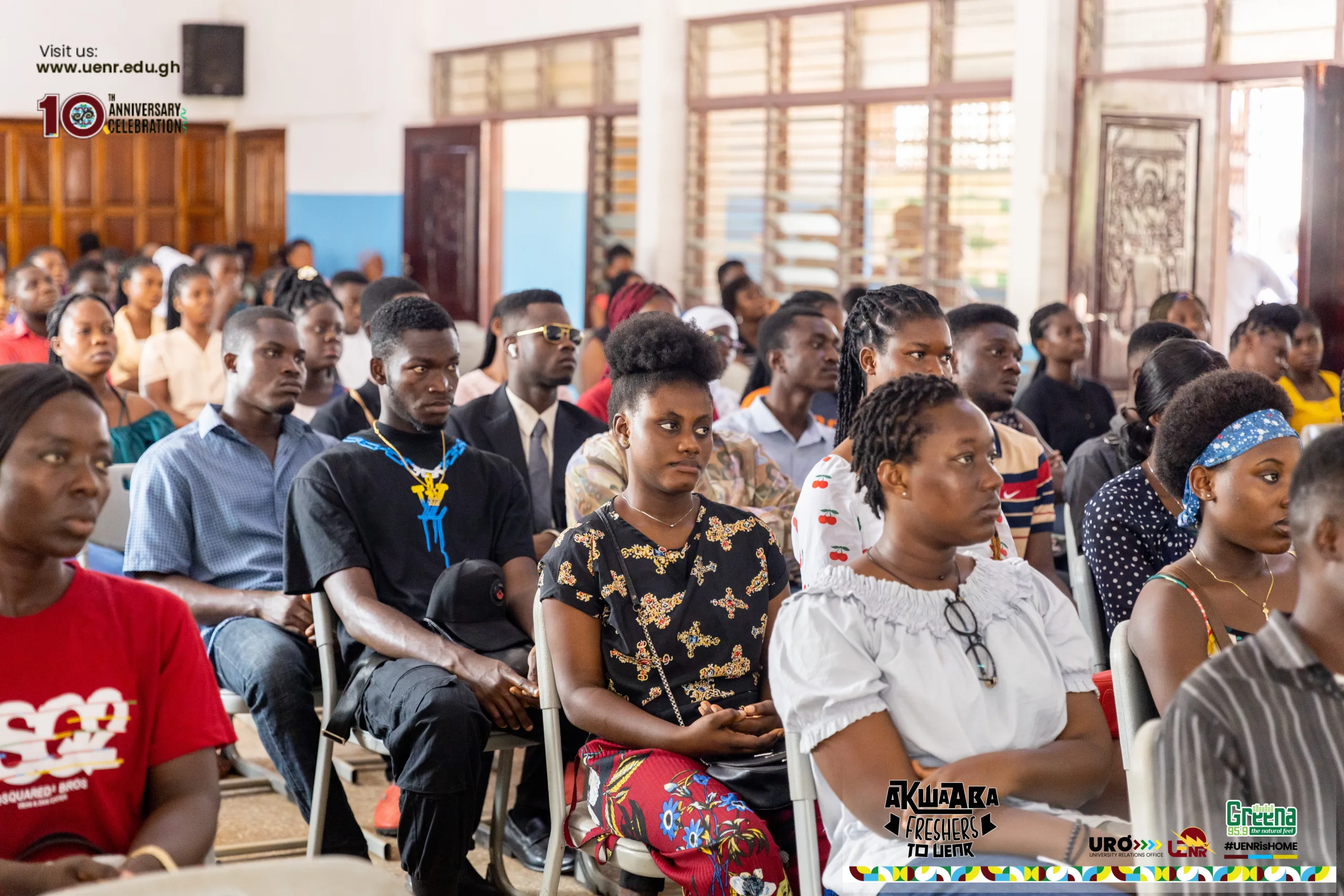 The Academic and Students' Affairs Division (ASAD) in conjunction with other Departments and Offices of UENR has held an orientation for the Freshmen of the University subsequent to their arrival on campus last Friday, January 20, 2023. The four-day programme, which started from Monday January 23, to Thursday January 25, 2023 saw the fresh students mass up at the School of Science Forecourt, Sawmill Lecture hall and the Syndicate Lecture hall according to Schools to listen to various presentations during their stay on campus.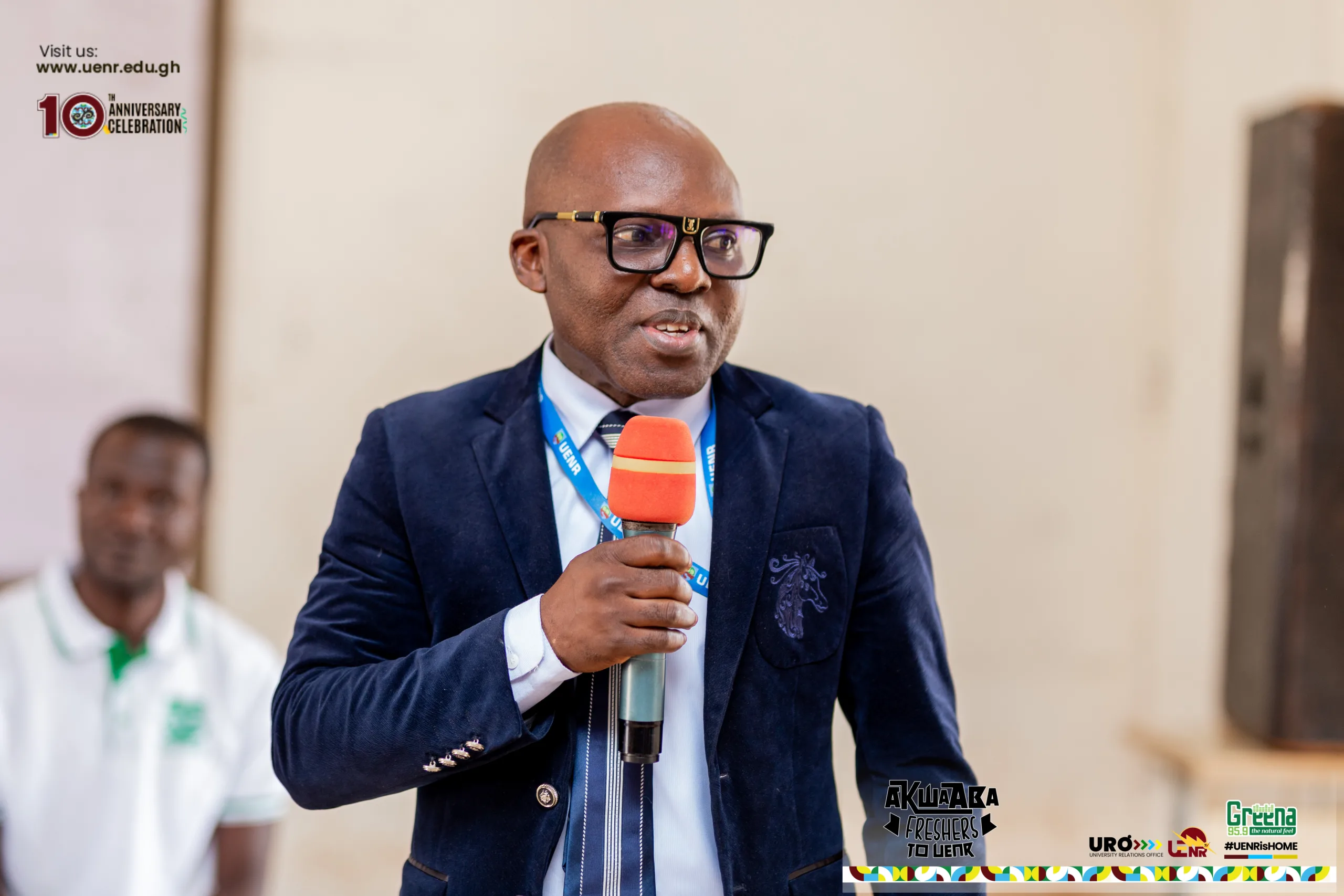 Day one of the programme, Dean of School of Sciences, Professor Samuel Fosu Gyasi welcoming the students sensitized that they are privileged to be admitted among the best schools in Ghana. Prof. Gyasi walked them through a brief history of the University and its growth over the past years highlighting the number of faculty and schools that have emerged in the University to improve research and teaching as well as its successes. The various Heads of Departments and some faculty members present took turns to speak to the students on the respective Departments and programmes of study.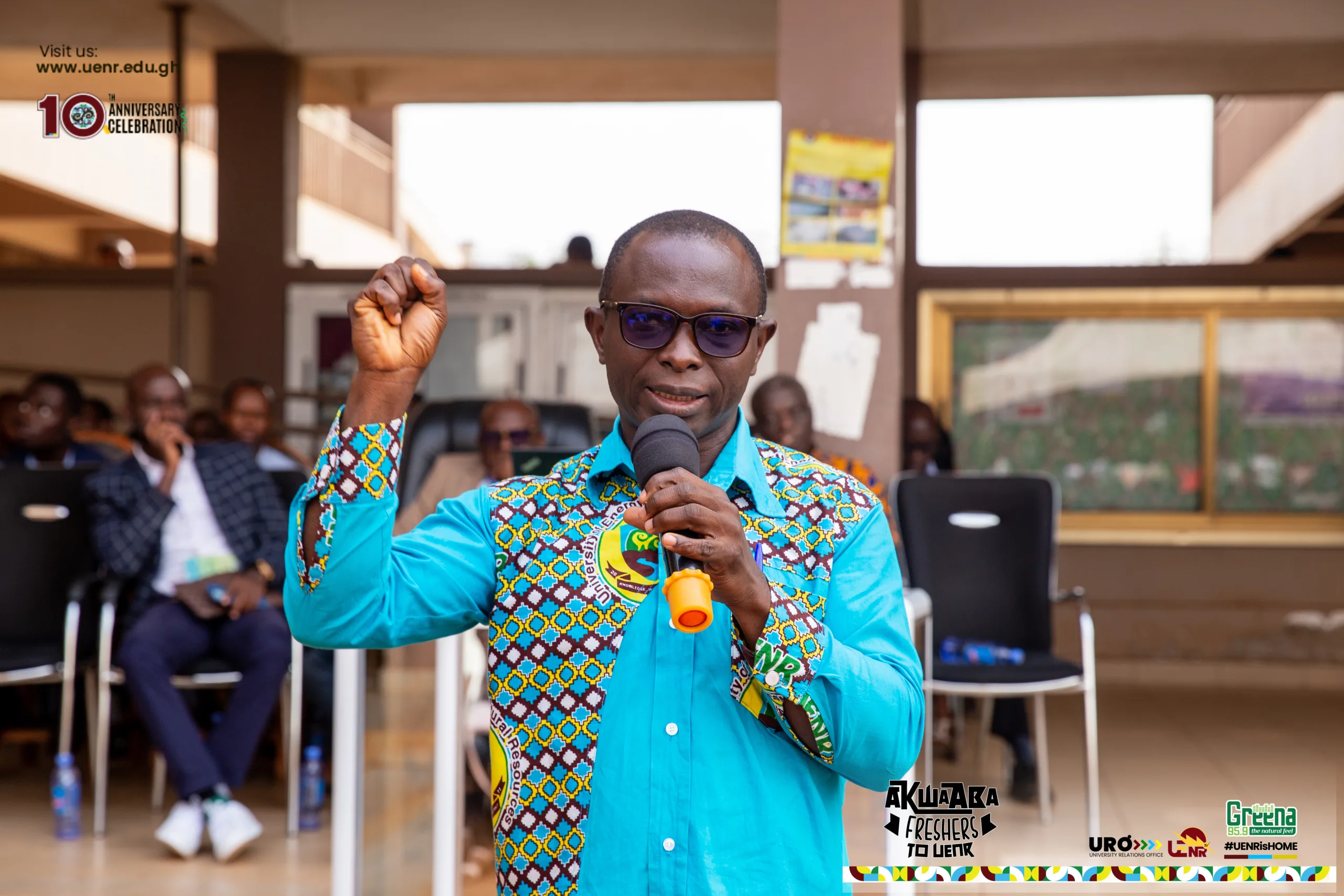 The Acting Director for Quality Assurance and Academic Planning (QAAP), Dr. Alex Akwasi Opoku schooled the students on academic quality assurance in the University focusing on Students Assessment of Lecturers. He urged them to know the rules and what it entails to attain academic excellence in the University, adding that assessment of students and Lecturers are vital to improving the quality of teaching and learning.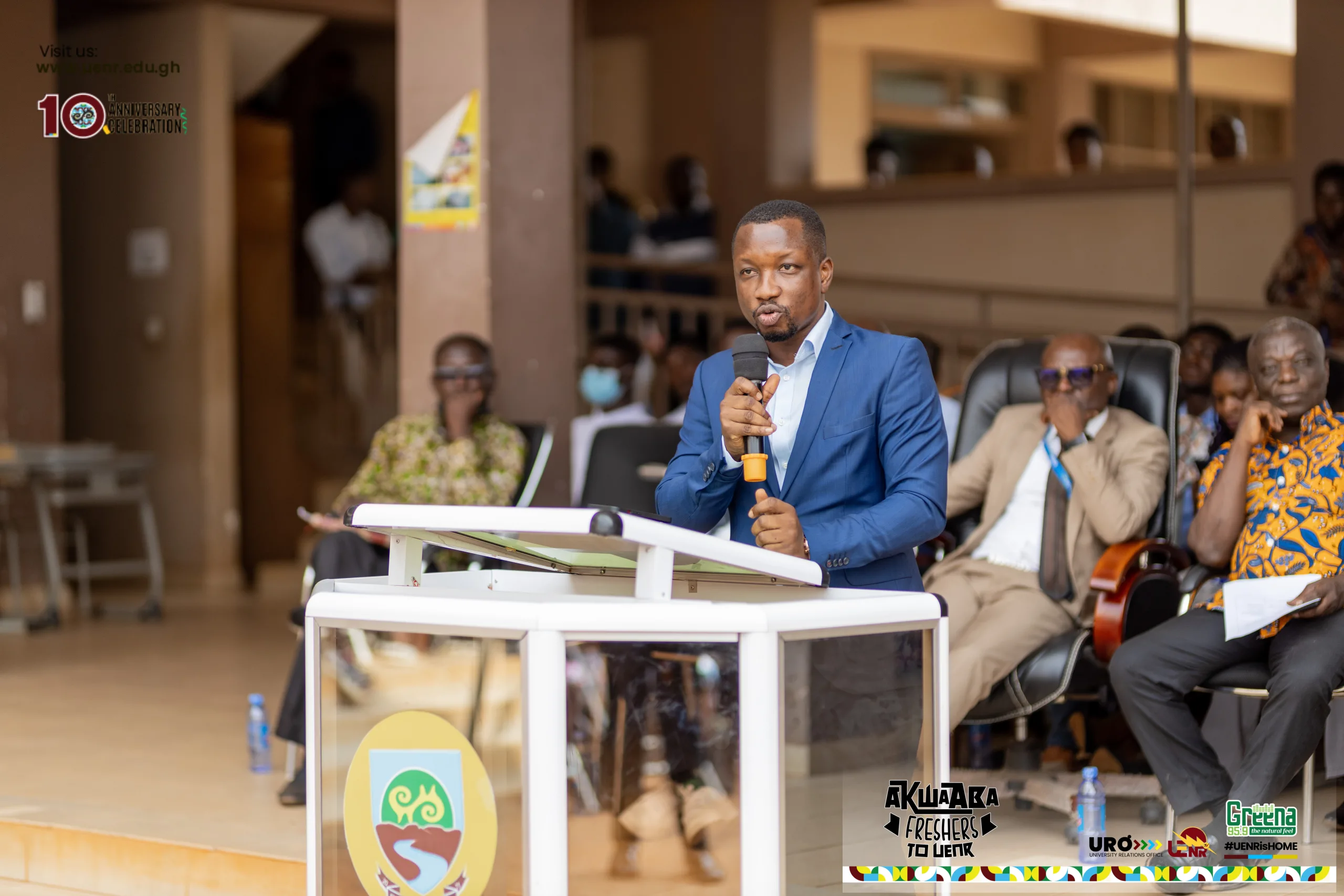 Dr. George K. Anane, the Ag. Head of ASAD sensitized the freshers on the topic "Finding yourself in a Programme you did not choose". Dr. Anane mentioned to the students that they may not have had admission to study their choice of programme at the university due to the programme they offered at High School level. He urged them to take their programme of study seriously once they have accepted to pursue it. "God made things accordingly, if we all become doctors who will be a mason", the Head of Department for Chemical Sciences, Prof. Marfo Owusu added.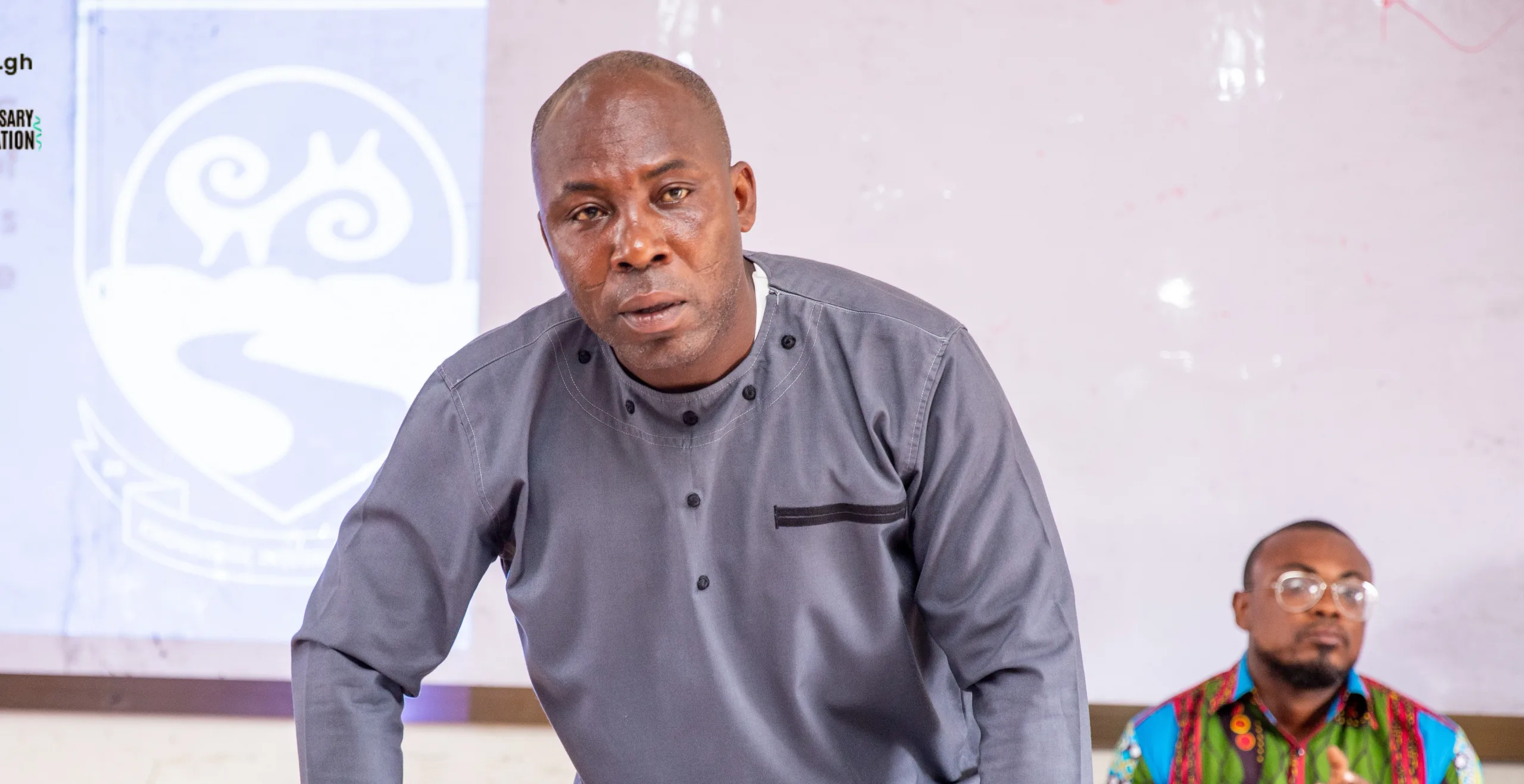 The Dean of Students, Dr. Dominic Otoo in his advice to the students noted "that as you have stepped into the tertiary level everybody out there assume you are mature people and nobody is going to be on one's neck to learn and for that you have to fight hard for your life, let books be your friend not jams".
Other areas of the orientation covered Examinations, Student governance and social life, Security on campus, Library services and usage, Guidance and Counselling, Sports, Health services at the University Clinic, Scholarship, Student loan among others.
With the guidance of a team from the Estate Organization, the Freshers toured the entire Sunyani campus to familiarize themselves with key buildings, office and lecture halls.