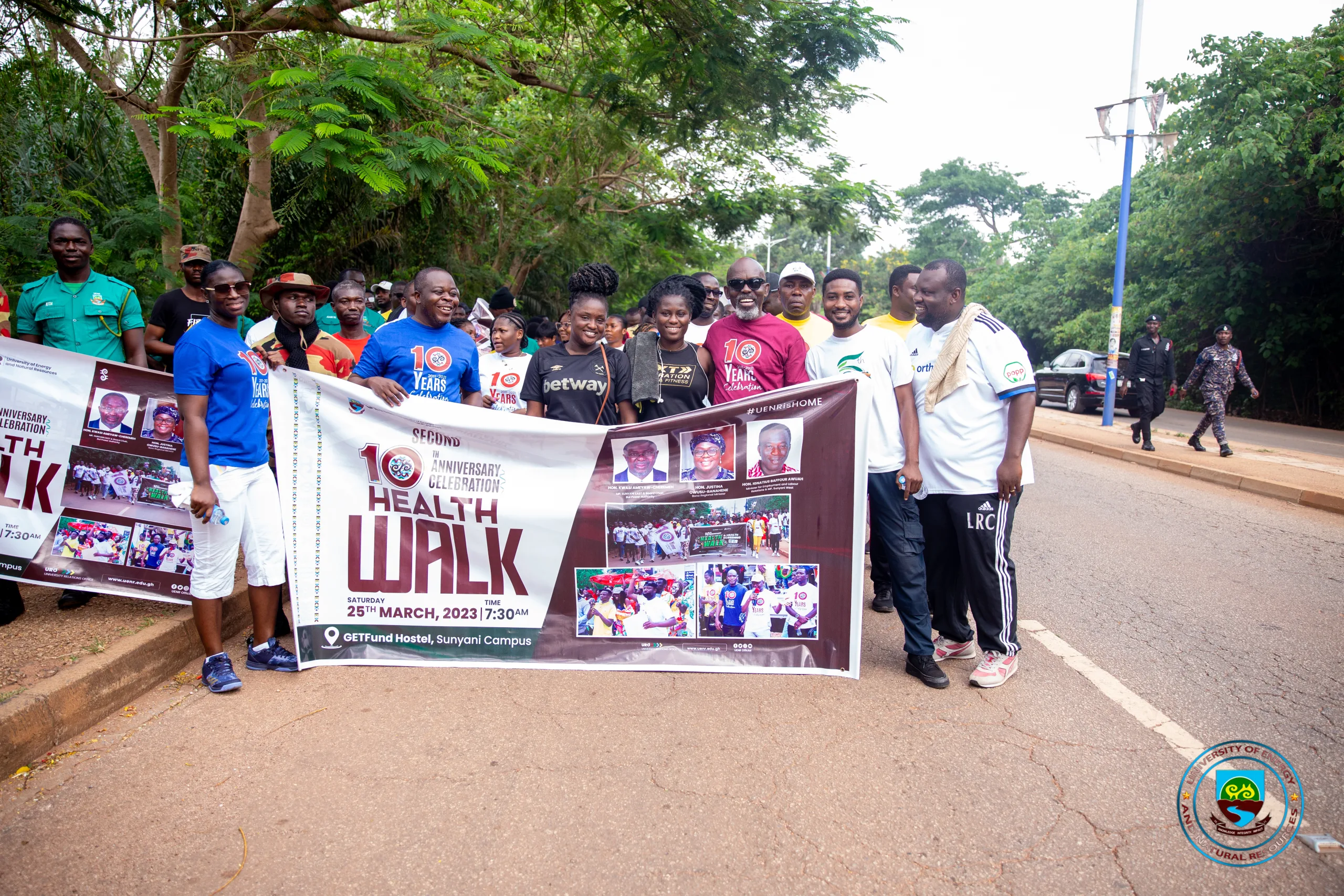 UENR on Saturday, March 25, 2023, embarked on a float ahead of the 10th Anniversary Grand Durbar Celebration and 7th Congregation. The second Health Walk with stakeholders was organized by the 10th Anniversary Planning Committee, Alumni and the Students' Representative Council (SRC). The participants were thrilled with a brass band and music, commencing from the Sunyani campus through the principal streets of Sunyani Township and back to campus.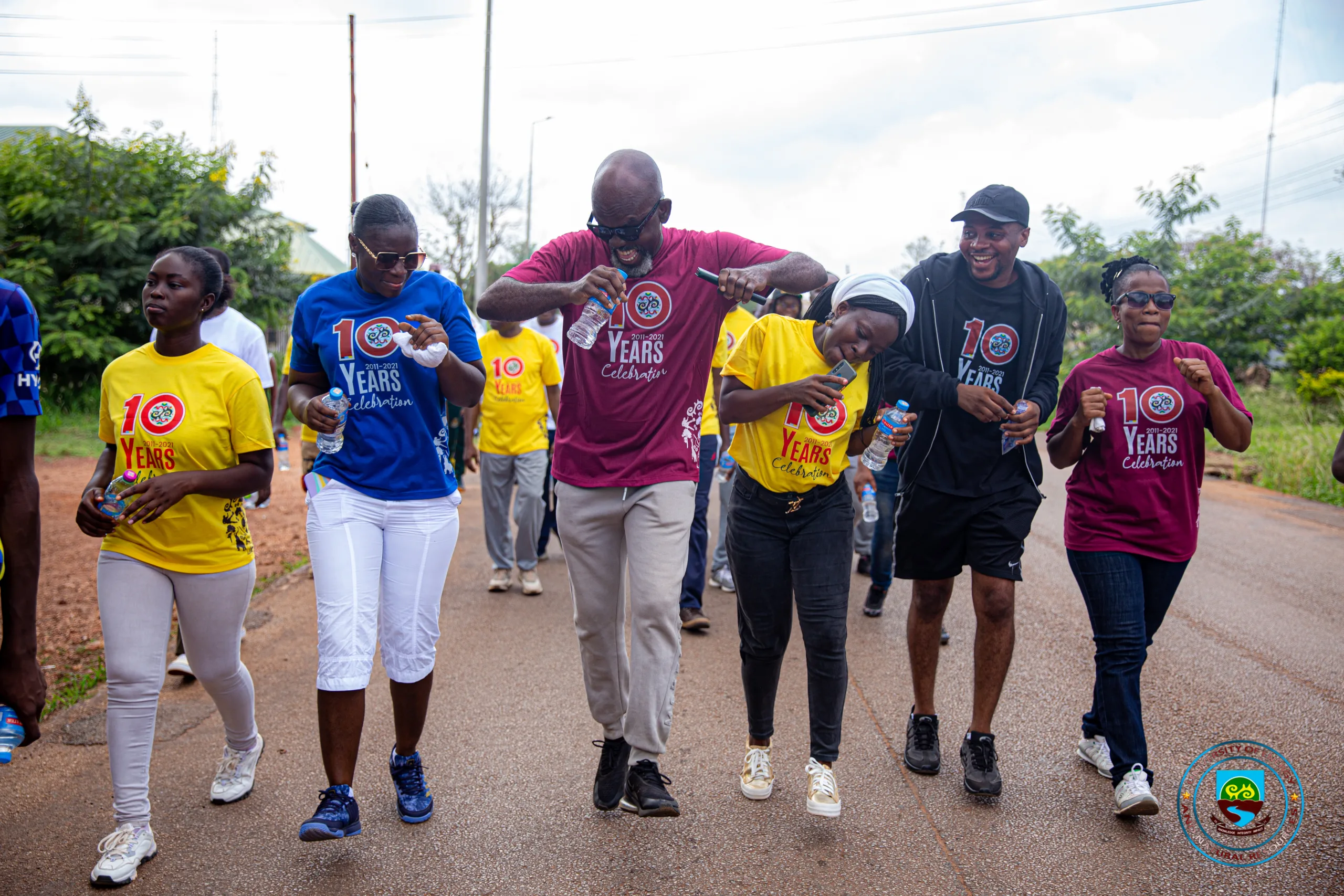 The walk, which sought to create awareness of the upcoming 7th Congregation and Grand Durbar, saw in attendance the Vice-Chancellor, Prof. Elvis Asare-Bediako; the Ag. Pro Vice-Chancellor, Prof. John K. M. Kuwornu; the Registrar, Solomon Panford, Esq.,APR, some staff and students, some Officers of the Bono Regional Immigration, Fire and Police Services.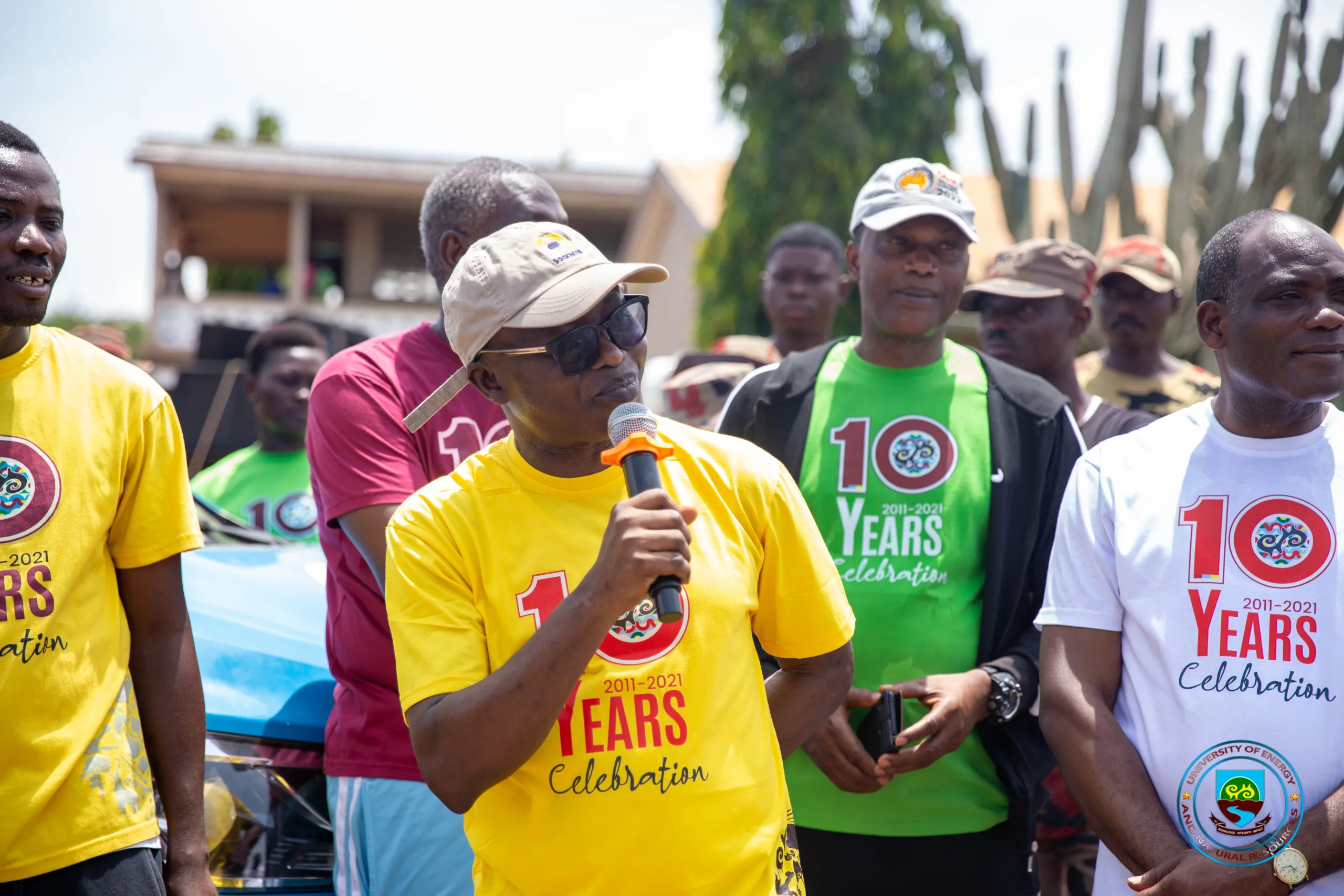 In his address to end the walk, the Vice-Chancellor thanked all the participants, especially the stakeholder institutions for showing up in their numbers despite their busy schedules. He said the walk also provided participants a moment to socialize among themselves and acknowledged that their presence also demonstrates their love and commitment towards the University. He called on all and sundry to join the impending celebrations to make it a success.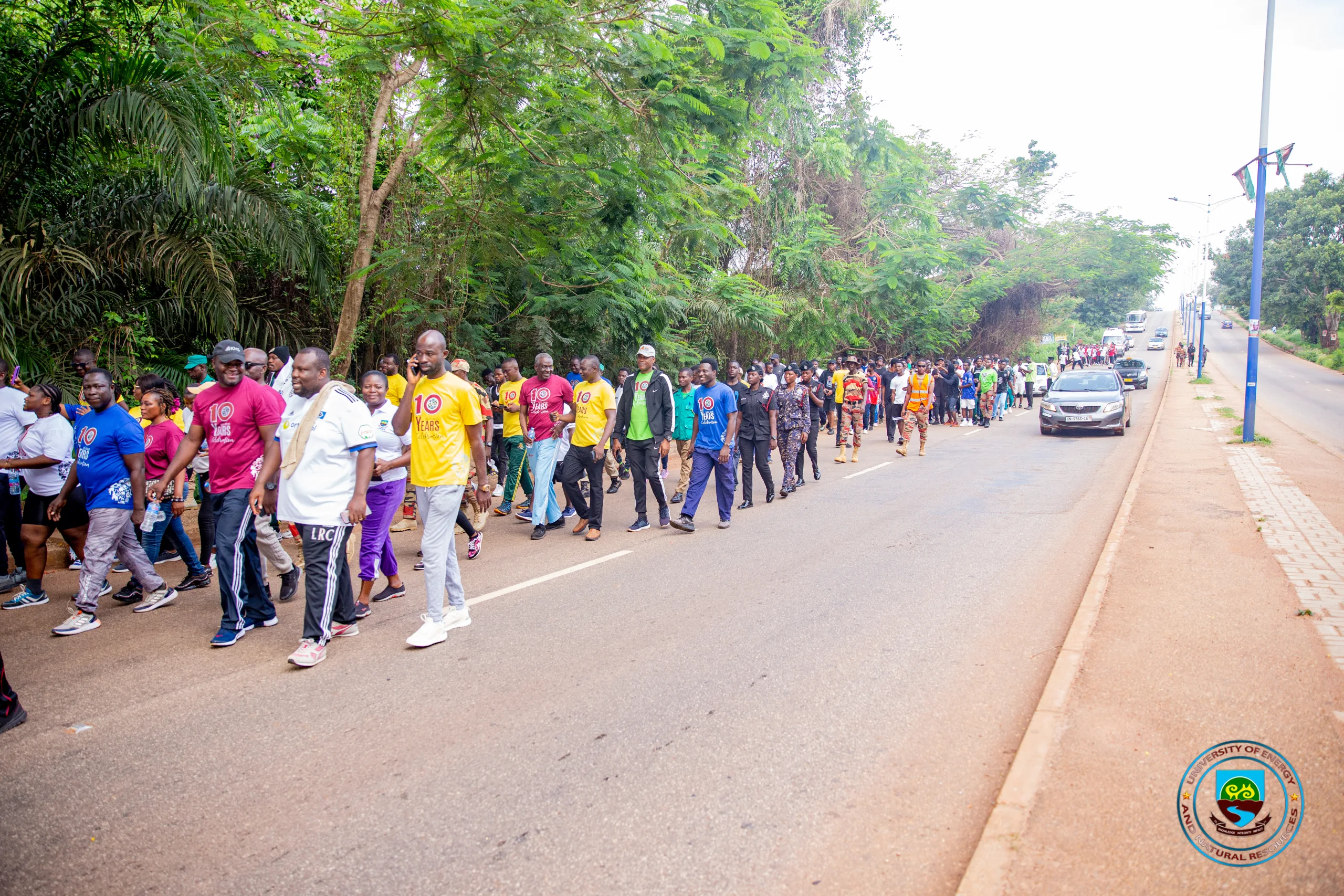 The participants were refreshed with a local drink, sobolo and other snacks sponsored by Promasidor, producers of cowbell beverages.