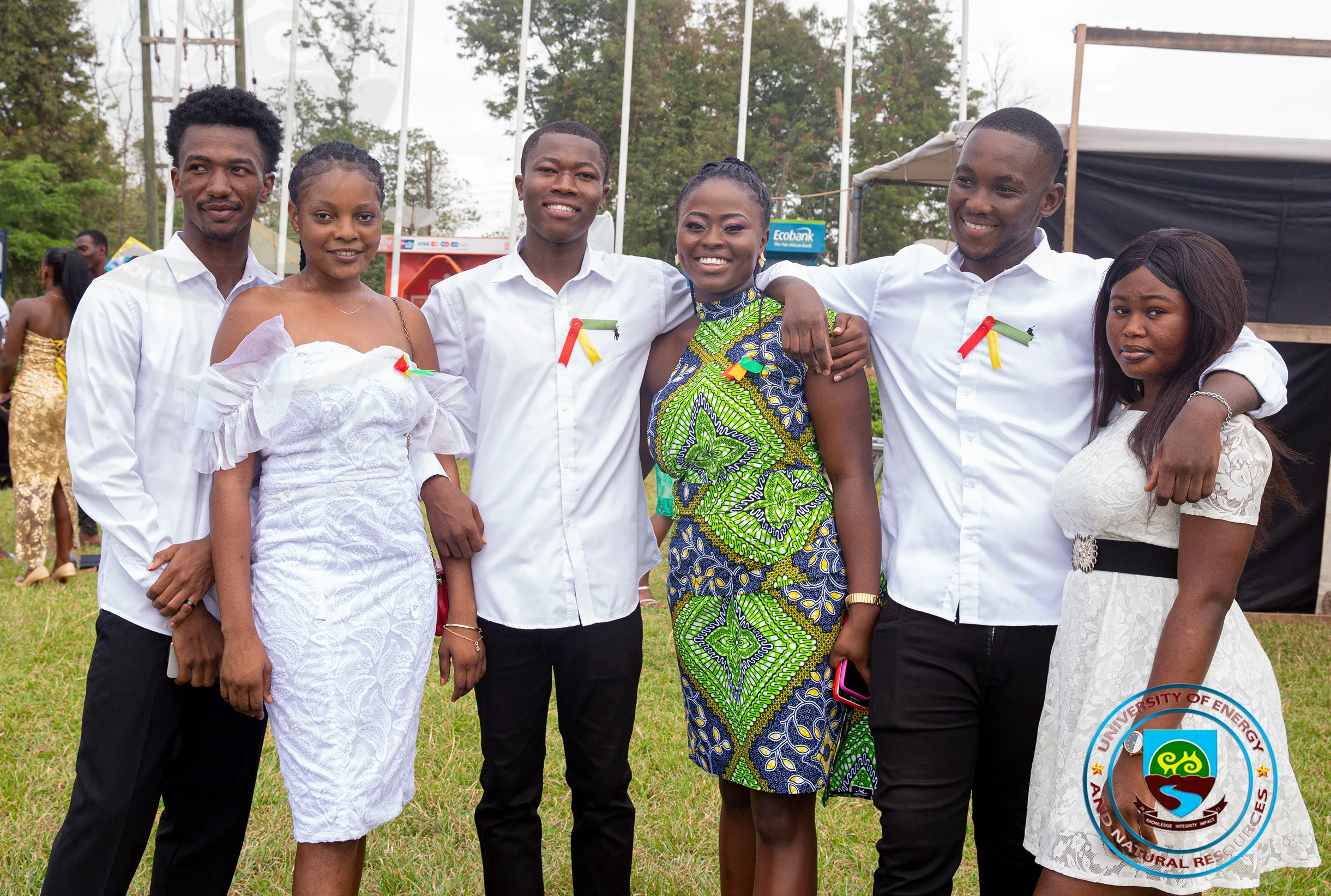 The University of Energy and Natural Resources (UENR) on Saturday, March 4, 2023, held a virtual matriculation ceremony for 3,850 students who have been admitted into the University for the 2022/2023 Academic Year. Out of this number, 3,680 were undergraduate students with 1,346 females representing 37% and 2,334 males representing 63%.
In the area of postgraduate admissions, a total of 170 students were admitted to pursue various postgraduate programmes. Also, a total number of 324 students were admitted for the weekend option.
These were disclosed in the Matriculation address by the Vice-Chancellor, Prof. Elvis Asare-Bediako. Speaking further, the Vice-Chancellor underscored that it is the goal of the University to scale up admissions in the subsequent years to provide access to tertiary education to many applicants desiring to enter the University. However, he mentioned that this goal is being hindered by inadequate academic and residential facilities for staff and students. The Vice-Chancellor was hopeful that the Government and GETFund would intervene as soon as possible to help complete ongoing and stalled construction works in the University. 
To the Matriculants, the Vice-Chancellor reminded them that they are privileged to be officially admitted as students of the prestigious University, which has attained many achievements over the past 10 years of establishment. He advised them to be self-disciplined in the areas of their academic and social life on campus and urged them to seek help at the University's Counselling Unit and their Academic Counsellors when faced with Challenges.  "As it is with all organized communities, UENR has rules and regulations that must be obeyed. I am certain that the period of your orientation enabled you to learn some of these rules and regulations as found in the Students' Handbook," he emphasized. "You are required to study and meditate on the content of the Students' Handbook and become thoroughly familiar with all rules and regulations of the University that will guide your stay on campus," the Vice-Chancellor further said to the Matriculants. 
A BSc. Computer Science Student, Essilfie Ntiamoah Wilson, in a speech delivered on behalf of all the Matriculants expressed hope that UENR would expose them to cutting-edge research, innovative ideas and contemporary technologies in their fields of study. Wilson further urged his fellow Matriculants not to forget the purpose of being admitted into the University. He gave the assurance to the Vice-Chancellor that they would study hard to help contribute to Ghana's development.
The Registrar, Solomon Panford, Esq., APR, led the students to swear the Matriculation Oath.