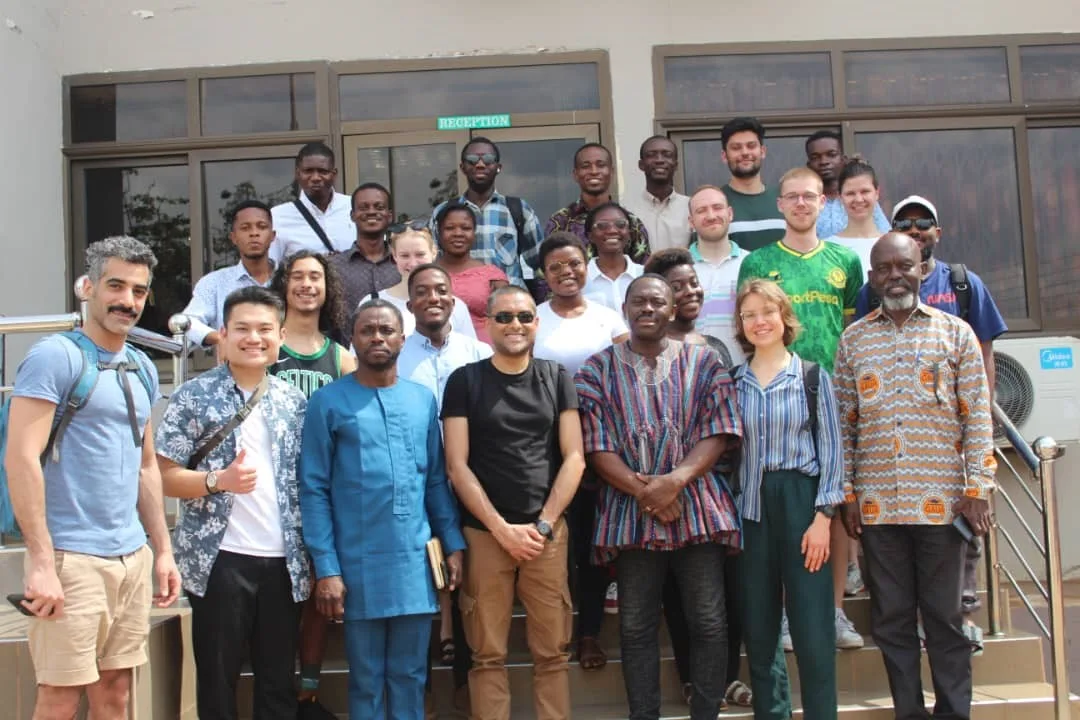 The University of Energy and Natural Resources (UENR)as a project partner on the Zero Emission Concepts for Urban Resilience in selected African cities (ZECURA) Project is hosting a group of eleven (11) students from various Universities around the world including Germany, Brazil and Japan.
The visiting students' one-week stay on the Sunyani Campus of UENR would afford the Project team an opportunity to use effective and innovative tools to solve region-specific problems and harness local potentials by designing zero-emissions concepts for university campuses as examples for nearby cities.
Upon arrival on March 8, 2023, the Students were hosted at the Shiela's Lodge, by the Vice-Chancellor, Prof. Elvis Asare-Bediako and the Ag. Pro Vice-Chancellor, Prof. John K. M. Kuwornu as well as the Project Coordinator from UENR, Ing. Prof. Nana Sarfo Agyemang Derkyi. The VC in a brief statement to welcome the Students disclosed his happiness for the project collaboration between UENR and the international Universities. He mentioned that the mandate of the university includes teaching, research and innovation in the fields of sciences, natural resources and technology. The VC expressed eagerness to see a successful implementation of the Project which would be of good benefit to Faculty members and students.
The Project Manager-General, Researcher, ZECURA, Dr. Ranahansa Dasanayake on his part thanked the University management for the warm reception given to the visiting team. He indicated that the Project partnership commences a heightened relationship between UENR and the other Universities involved.
Also, present at the dinner to host the team was the Director of Works and Physical Development, Ing. Christian Nuako Yeboah.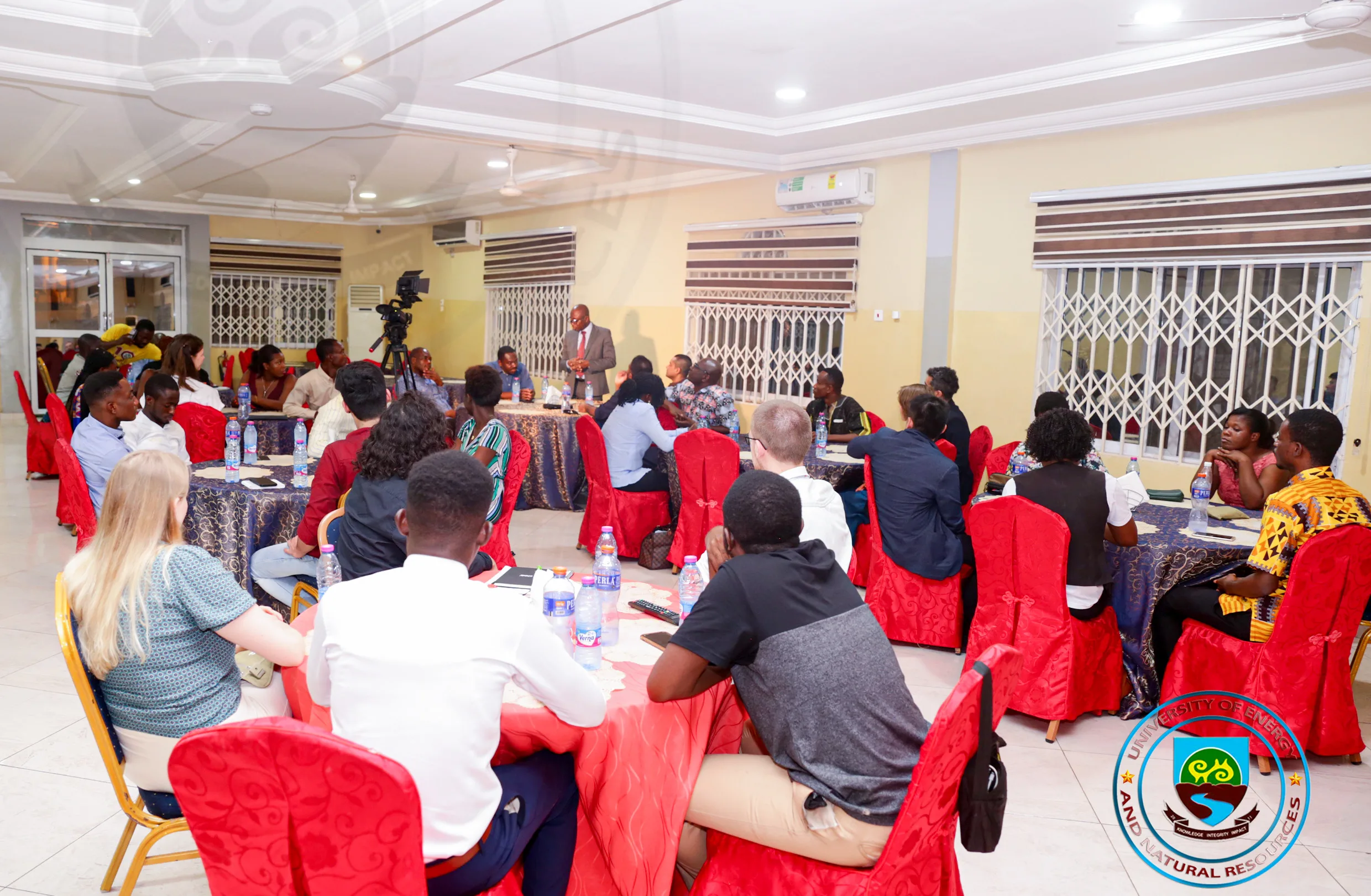 Earlier, the International Relations Office and the Project team from UENR welcomed Eleven (11) partners. The Dean of IRO, Prof. Amos T. Kabo-bah in his welcome message mentioned that Africa gives different experiences to its guest depending on the country the guest visits. He added that Ghanaians are accommodative and so is UENR. He also said that Africa has a lot of technologies yet to be discovered. He concluded his speech by calling for the need for the youth to connect and establish their ideas to make an impact hence the team project coming together can make a change in Africa and the world at large.
ZECURA is a German-funded project that seeks to address the challenges faced by cities by helping them to strengthen their resilience to extreme events. The project will strengthen the capacities of stakeholders and systems in the urban areas so that they can tackle urban problems in the context of sustainable development through energy and resource efficiency measures. The Grand Finale of the Project is scheduled to take place on Thursday, March 16, 2023, at the University Auditorium.